THE CUSTOMER IS ALWAYS #1
AT JORDAN SEEDS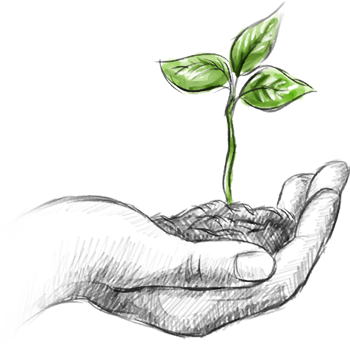 We're here to assist you with any aspect of customer service. You may call us at 651-738-3422 or 651-739-9578. We are currently based in the Woodbury area of beautiful MN and we really do appreciate your business!
Unfortunately, we sometimes run out of seeds. The following seeds are currently out of stock and we don't expect them to be in stock for this growing season. If you have any questions please contact us and we will do our best to offer suggestions for replacements.
Out of Stock Seeds
Bean, Green Bush
Grenoble
Bean, Misc
Dark Red Kidney
Bean, Misc
Great Northern
Cabbage, Hybrid
Dynamo AAS
Cantalope, Hybrid
Goldstar
Cauliflower
Hyb Veronica (green)
Popcorn
Hyb. Robust 128 YH (yellow)
Ornamental Corn
Black Aztec
Ornamental Corn
Laser (mini popcorn)
Ornamental Corn
Sorghum - Colored Uprights
Sweet Corn, White, Hybrid
Argent (Wh. Incredible) (S.E.)
Sweet Corn, Bi-Color, Hybrid
Kristine (S.E.xSh2)
Sweet Corn, Bi-Color, Hybrid
Native Gem (S.E.)
Cucumber, Slicing, Hybrid
Turbo
Lettuce, Loose Leaf
Salad Bowl - Outrageous Red
Lettuce, Romaine
Super Red
Pea, Edible Pod
Sugar Heart
Pea, Southern/Cow Pea
California Blackeye #5
Pepper, Sweet, Hybrid
North Star
Pepper, Hot, Open Pollinated
Thai Hot
Pumpkin, Hybrid
Autumn Gold AAS
Squash, Winter, Hybrid
Hopi Sunset
Watermelon, Triploid Seedless, Hybrid
Wayfarer
Watermelon, Hybrid
Royal Star
Oriental Vegetables
Gourd, Wax - Oblong
Oriental Vegetables
Tsoi-Sim (Green Stalked)
Flower Seed
Kale - CraneBicolor (flowering)
Flower Seed
Sunflower - Sunny Smile
Celery
Golden Self Blanche
Onion, Dry Hybrid
Red Zeppelin
Pepper, Sweet, Hybrid
Excursion II
Pepper, Sweet, Hybrid
Garfield
Tomato, Hybrid
House Tough Boy
Watermelon, Triploid Seedless, Hybrid
Wrigley
Seed Categories
Explore our extensive catalog of seeds. Available for pickup or delivery.
For pick-up orders of 10 or more items, please place in advance via email (preferred), fax, or snail mail.
Recent News
2022 Catalog Information
Our catalogs for the 2022 season were sent out in January. We expect this upcoming season to be similar to the 2021 season; busy and hectic. Your patience and understanding is always appreciated.
Hours
Please know that starting Monday, January 10th we will no longer be open on Mondays. Our new hours will be Tuesday-Friday from 8am-5:30pm and Saturday's from 9am-2pm.
Walk-In Orders
Starting this season (2022) we request that pick-up orders over 10 items be sent in at least one week prior to the requested pick-up date.
3 Ways To Submit Your Order:
For pick-up orders of 10 or more items, please place in ADVANCE.
EMAIL
put "SEED ORDER" in subject
include contact info
method of pmt

credit card - please call in your cc#
check: we will call/email with total including shipping (order will be shipped when pmt recv'd)

list vegetable, specific variety and quantity
order form can also be filled out, scanned and emailed
FAX
651-731-7690
ANYTIME, 24 hours a day, 7 days a week.
MAIL
JORDAN SEEDS, Inc.,
6400 UPPER AFTON ROAD
WOODBURY, MN 55125-1146